Urbem raised BRL 70 million in Green Bonds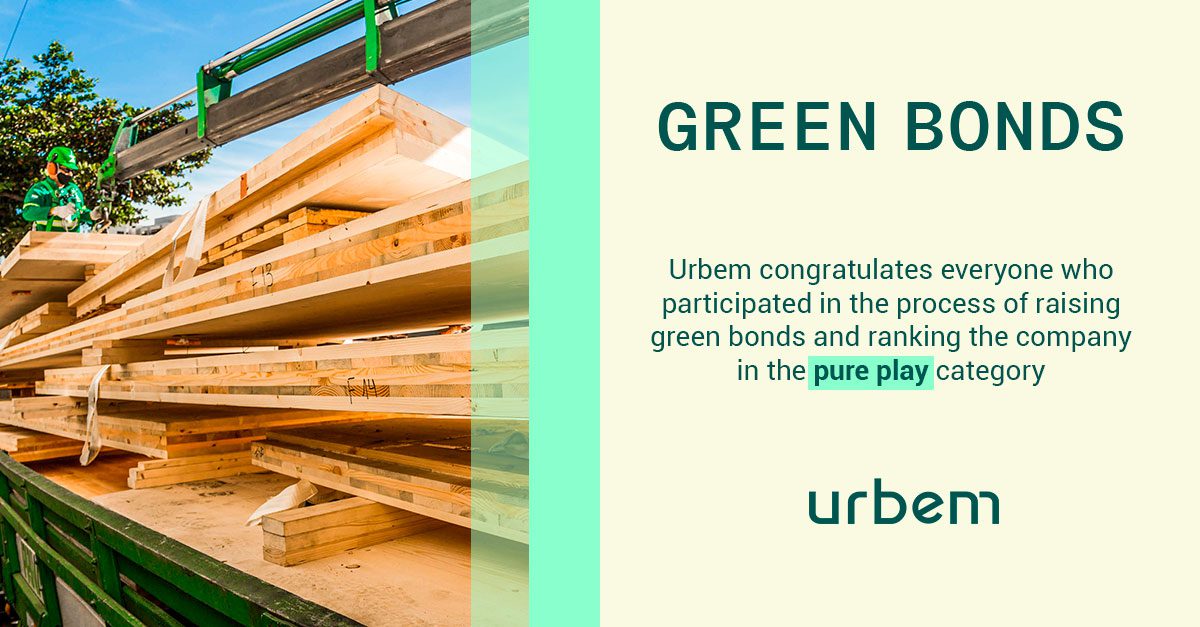 Considered intrinsically "green", Urbem enters the pure play category, the best possible scale in the evaluation of companies, with proven alignment of ESG practices (acronym for environment, social and governance), validating that the industrialization and commercialization of CLT (cross laminated timber) and GLULAM (glued laminated timber) will comply with the best management and production practices. The amounts obtained will be allocated for the implementation of the business plan of the new factory in Paraná, which will begin operating in 2022.
In times of recognition of ESG business, having an independent third party attesting this condition is undoubtedly a source of great pride. This is a great achievement for Urbem, which, even in the pre-operational phase, proves its commitment to the establishment of a new sector that adds value to the Brazilian certified forests.
Urbem has an ESG Committee that will propose to the board indicators and plans to improve its social-environmental performance, which may include recognized management goals and certifications. In parallel, the Board of Directors has already established objectives, such as the detailing of FSC certification for the chain of custody of the Urbem factory in the second half of 2023.
It is important to emphasize that this was, and has been, a team effort, not only internally, but with all our partners. Therefore, we thank all our partners and advisors, who bring so much belief and credibility to this change, to external partners, such as financial institutions, advisors and certifies and to all of Urbem's team, who choose our purpose daily. Thank you for believing in this project and the mass timber.
Our CFO, Alexsandro Holanda, who followed and conducted all the stages of this process closely, says that: "It was months of effort and dedication to complete this fund-raising. I talked to several financial institutions, several calls with different areas, of which I have interacted since the beginning of the year. An unusual agenda, but necessary because it allowed to clarify doubts about the business plan and passed the necessary confidence to obtain the credit, without approval from shareholders, with real guarantees, for a project that was still in the pre-operational phase. I'm very proud of this achievement. For me, in particular, it has been a unique professional journey. With 32 years of experience in the financial area, Urbem provides me with new experiences and challenges every day, and we're just starting our operation."
The expectation is that the mass timber in Brazil tends to achieve relevant percentages of participation in the construction market, as well as in countries where technology is already consolidated, such as Austria, England, Canada and the United States.
Join Urbem in our journey to protect native biomas through mass timber with certified planted forests!